California Mortgage Relief Program
Falling behind on your housing payments? You're not alone. Help is here for California homeowners.
What is the California Mortgage Relief Program?
The California Mortgage Relief Program uses federal Homeowner Assistance Funds to help homeowners get caught up on past-due housing payments and property taxes. The program is absolutely free and the funds do not need to be repaid.
Whether they have a mortgage, a reverse mortgage, or are mortgage-free, the program can help homeowners with past-due housing payments.
Assistance and eligibility requirements vary by circumstance.
The funds never have to be paid back and there is no cost to apply.
This is a one-time only grant for eligible households.
All applicants must also meet the following criteria: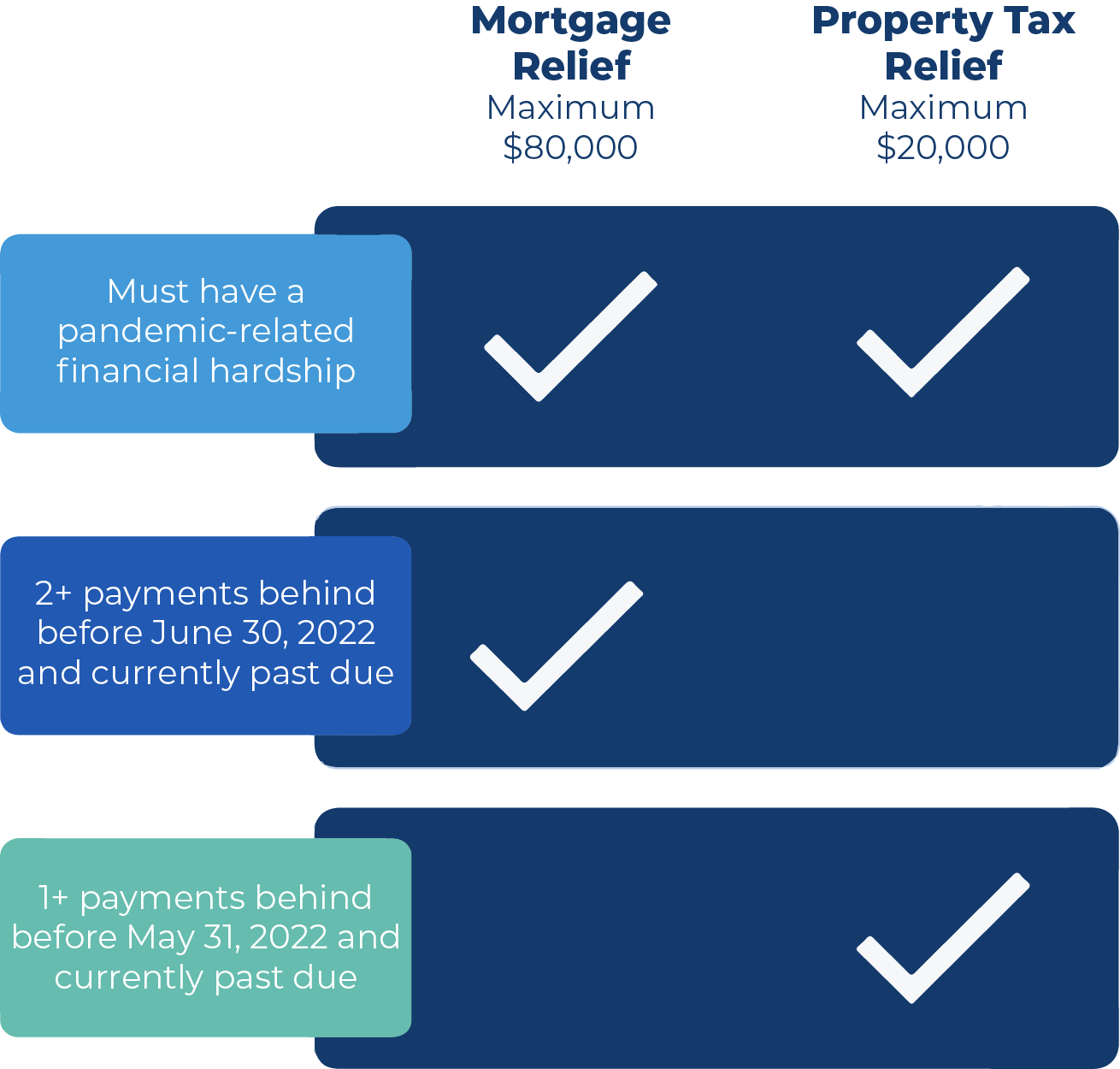 Find the income limit for your county and household size.
If an applicant's household income is at or below this amount, you may be eligible for the California Mortgage Relief Program.
If you think you might be eligible for the program, click here to check your eligibility and apply.
If you need assistance with your application or have questions about your eligibility, please contact your mortgage servicer or a HUD-certified housing counselor at 1-800-569-4287.
Even if the foreclosure process has started, it can often take several months before your home is foreclosed. You may still have time to seek help.
To learn more about the foreclosure process, visit California's Housing Is Key website.

Get news and alerts from the California Mortgage Relief Program in your inbox.
Other Financial Assistance
For more information about the different types of financial help available through the state of California, visit COVID19.ca.gov.