The California Mortgage Relief Program will soon expand to provide assistance to reduce or eliminate COVID-related loan deferrals or partial claim second mortgages.
The California Mortgage Relief Program uses federal Homeowner Assistance Funds to help homeowners get caught up on past-due housing payments and property taxes. The program is absolutely free and the funds do not need to be repaid.
Whether they have a mortgage, a reverse mortgage, or are mortgage-free, the program can help homeowners with past-due housing payments.

For more details on eligibility visit 什么人符合资格.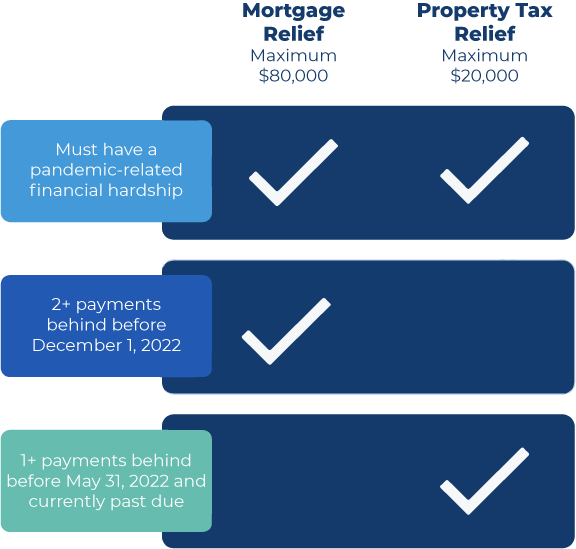 Find the income limit for your county and household size.
If an applicant's household income is at or below this amount, you may be eligible for the California Mortgage Relief Program.
If you think you might be eligible for the program, visit the 什么人符合资格 page to learn more or click here to apply.
For questions about the program or your application, call our Contact Center at 1-888-840-2594.
For more help with housing issues, including mortgage relief, find a HUD-Certified Housing Counselor Near You.

即使止赎程序已经开始,通常也需要几个月的时间才能将您的住房止赎。您可能还有时间寻求援助。
要进一步了解止赎程序,请访问加州住房是关键 (Housing Is Key) 网站。
有关加州政府提供的不同类型财务援助的更多信息,请访问 COVID19.ca.gov