The California Mortgage Relief Program will soon expand to provide assistance to reduce or eliminate COVID-related loan deferrals or partial claim second mortgages.
캘리포니아 모기지 구제 프로그램이란 무엇입니까?
The California Mortgage Relief Program uses federal Homeowner Assistance Funds to help homeowners get caught up on past-due housing payments and property taxes. The program is absolutely free and the funds do not need to be repaid.
Whether they have a mortgage, a reverse mortgage, or are mortgage-free, the program can help homeowners with past-due housing payments.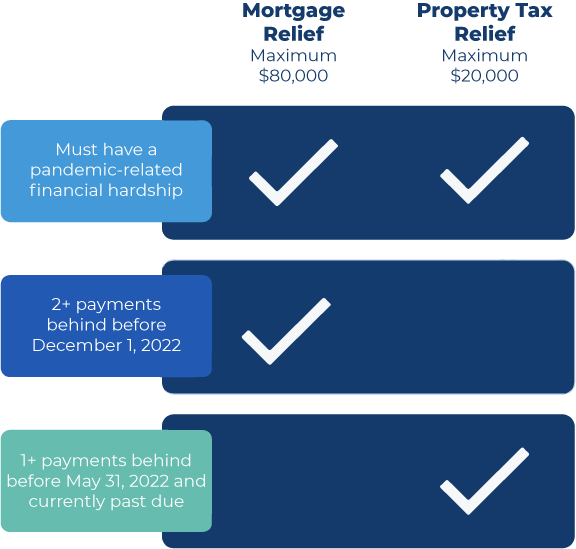 Find the income limit for your county and household size.
If an applicant's household income is at or below this amount, you may be eligible for the California Mortgage Relief Program.

압류 절차가 시작되었다 할지라도, 집이 압류되기까지 몇 개월이 걸릴 수 있습니다. 귀하가 도움을 구할 시간이 있을 수 있습니다.
압류 절차에 대해 자세히 알아보려면, 캘리포니아의 Housing is Key (주택이 열쇠) 웹사이트를 방문하세요.
캘리포니아 주정부를 통해 제공되는 다양한 유형의 재정 지원에 대한 자세한 내용은 COVID19.ca.gov를 방문하세요
캘리포니아 모기지 구제 프로그램의 뉴스와 알림을 귀하의 받은 편지함에서 받으십시오.